Safeguarding
At St.Thomas Centre Nursery School we are committed to safeguarding and promoting the well-being of all children and expect our staff, volunteers and students to share this commitment. Our Designated Safeguarding Leads work together to problem-solve, make decisions and manage risk. All practitioners take part in regular safeguarding and child protection training. We follow the procedures from Birmingham City Council and Birmingham Safeguarding Children's Board (BSCB) which includes the Government's PREVENT strategy.
The nursery has a detailed Safeguarding Policy which is regularly reviewed, click below for this document.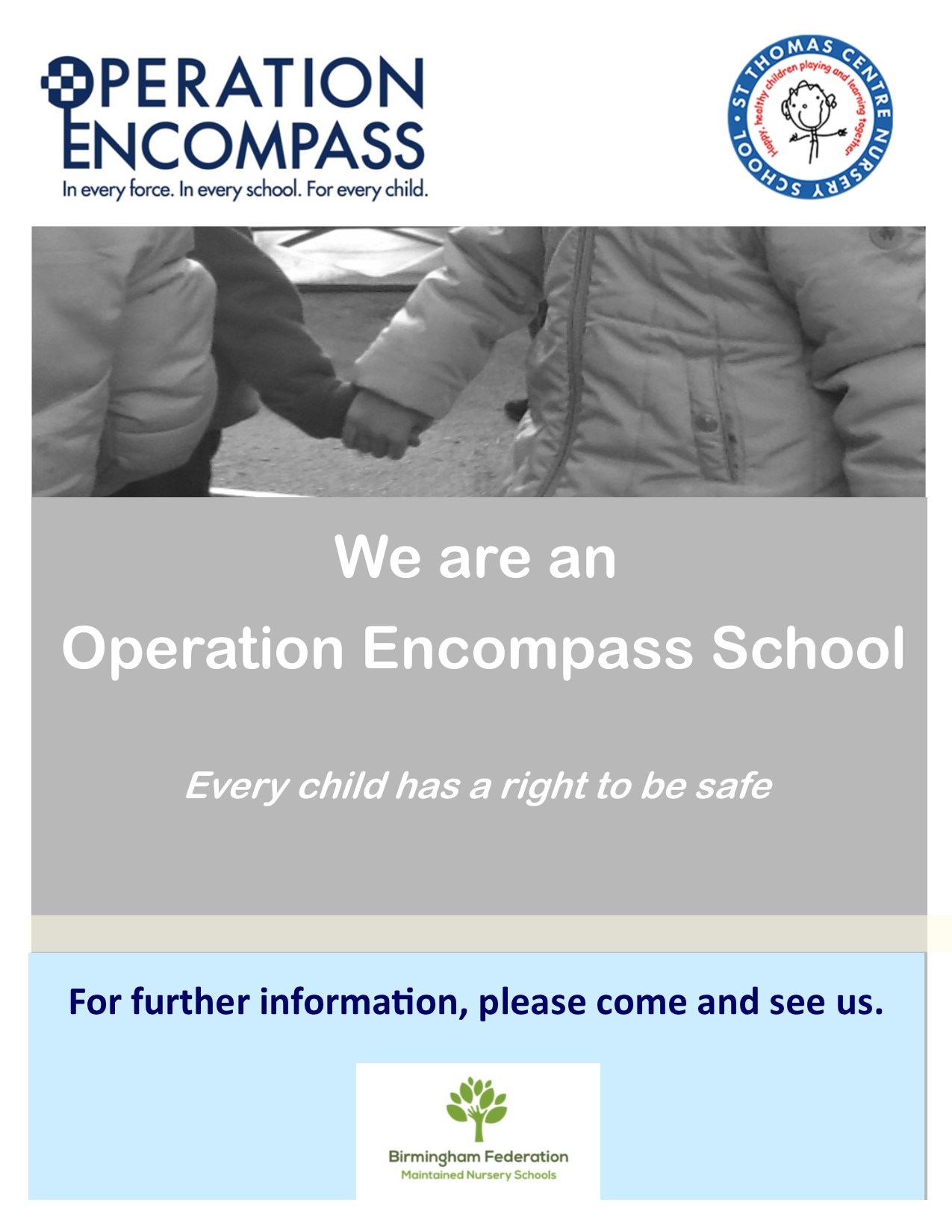 Sun Safety
During hot weather it is important to keep all children safe and protected from the sun's harmful rays. All children, regardless of skin colour, are at risk of sun burn and skin cancer. We have a duty of care to protect all children from the harmful effects of the sun at all times.
We encourage and support our children to:
* Wear sun hats
* Use sun cream Factor 50
* Drink plenty of water